Hey there you fine people,
I wanted to have a look at the issues, but development.invoiceplane.com has been down since yesterday at least, probably even longer. I was greeted by this Cloudflare error: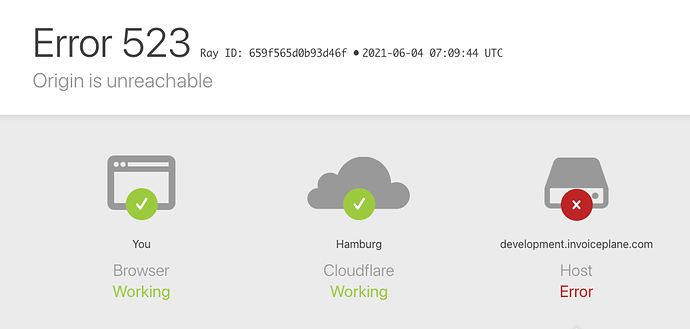 Can someone who has access to Jira please have a look at this?
And, as a second thought: What do folks think about using Github not only as git-repo, but as issue tracker as well instead of running an own Jira-instance? Sure, we'd have to migrate the existing issues (and we could triage them), but it would most certainly make life easier for developers and the community as a whole, because:
a) Github's probably a bit more stable compared to our own Jira-instance
b) More people have a Github-account and can contribute issues etc.
I'd love to hear your thoughts and opinions

Thanks a lot and take care!