Hello,
please i need the help !
i have an account in " openwebstudio ", and I have always entered through a Swiss domain: exactly with this link
" https://openwebstudio.ch/ ".
In this three lasts weeks i want to access in this link but it show me this message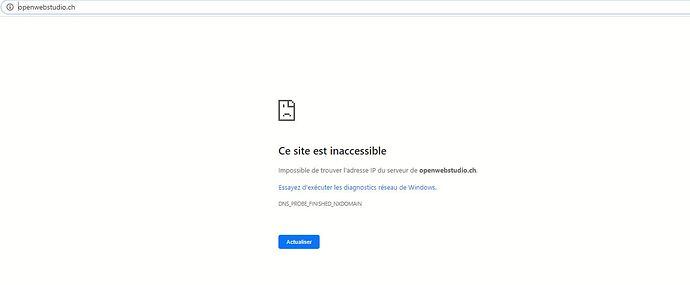 Please i want to know what is the problem and what can i do ?