Supporting product and financial discounts as well as mutliple VAT rates.
Also mentions composition of VAT amount as required by BE VAT administration.
Also allows invoicing in foreign currency eg USD.
The delivery date which is best practice to allow VAT administration to determine the period for which VAT is due, is now a custom field placed in the properties.
Prerequisites are mentioned in the template, you need to create 5 custom fields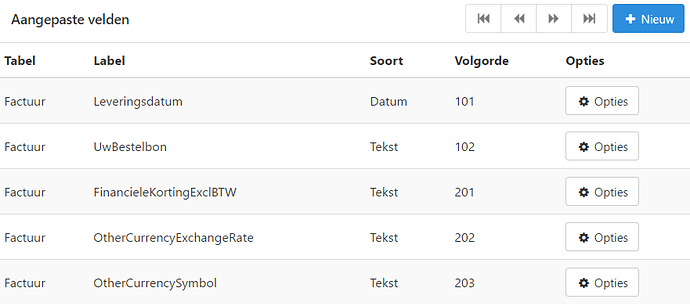 .
The invoice looks like this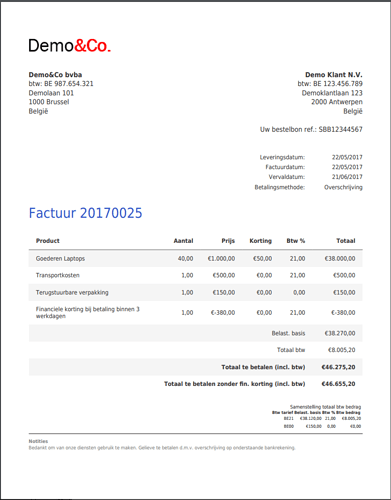 This the template SRNGBEFact.php (17.2 KB)
If you want to see it in action just mail info(at)sanremong.com and we will give you access to our demo environment.