A new release of the InvoicePlane application is available: v1.5.1
You can download the latest version from the InvoicePlane website.
---
This is the largest release ever for the InvoicePlane project. 88,955 removed and 44,288 added lines of code in more than 571 commits. We moved many third-party code out of the application, cleaned up the whole user interface and updated every library we use. I'm very proud to present many new, awesome features many user will find very helpful. After a long time without larger updates he project is now more active than before.
Please spread the word on social networks if you like InvoicePlane. Like our page on Facebook or follow us on Twitter.
Special thanks to @denysvitali for his work on this release and all Beta testers that helped us testing the new version.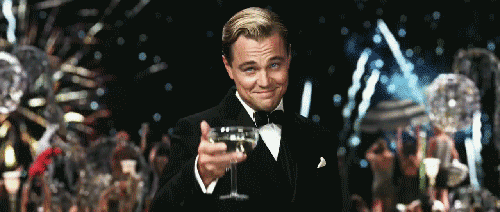 And now, more about version InvoicePlane 1.5.0.
---
Update instructions for 1.5.0 and 1.5.1
It is very important that you follow the update instructions that were added to the wiki. If you used InvoicePlane before there are some steps to follow to migrate all data and configuration.

If you upgrade InvoicePlane from version 1.5.0 to 1.5.1 open the ipconfig.php file with a text editor and remove the hash (#) in the first line so the first characters of the file are <?php. Also, change your database password just to make sure that it is safe. Sorry for the inconveniences.
---
New features
26 new Online Payment providers
You want your customers to pay their invoices via PayPal, credit card or even Bitcoin? InvoicePlane now features 26 new online payment providers like PayPal, Stripe or Coinbase. A complete list of all available drivers can be found in the wiki.
Support for Themes
InvoicePlane now supports third-party themes and ships with two different themes. Take a look at the themes repository for more information.
Projects and Tasks (IP-162)
We finalized the projects and tasks module. Users can now create tasks and organize them into projects. Tasks can be added to invoices to directly bill them.
New custom field types (IP-46)
User can now select one of four types for custom fields:
simple text
a date picker
yes / no checkbox
single choice
multiple choice
They are also placeable at specific locations. Please notice that PDF templates need updates if you used custom fields before.
Product Units (IP-475)
Users can now add and assign custom units to their products which will show up in the PDF.
Sumex Invoices (IP-499)
@denysvitali implemented support for Sumex invoices. Please contact him if you want to use the feature as additional requirements must be fulfilled and an advanced setup is needed.
Filter products by family (IP-219)
Users can now filter products by their product family
Configuration is now saved in the ipconfig.php file
This is a very important change to separate all configuration data from the application itself. It also improves security as it adds an unique encryption key.
Disable the setup without .htaccess
The setup can now be disabled completely without the need for the .htaccess file. Just open the ipconfig.php file and change DISABLE_SETUP=false to DISABLE_SETUP=true.
---
Other notable changes
Overhauled UI for better usability
Enhanched select fields
Support for non-standard MySQL ports
Quote data is now available in invoice PDFs if applicable
Two digit year number is now available in quote and invoice numbers
Update to CodeIgniter 3 for better performance and security
Updates for the mPDf and PHPMailer libraries for better performance and security
Password inputs have a meter to indicate the password strength
---
Fixed bugs
Recurring invoices should now work correctly
Assignment of clients to users was fixed
Calculation and read-only was fixed for invoices
Payment of credit invoices was fixed
Some smaller issues within version 1.5.0