Hi,
I've set up a testing account in sandbox.paypal.com, and i did get my api username and password.
I entered the credentials in the Merchant Account settings in invoiceplane, selected Paypal Express and enabled Test mode.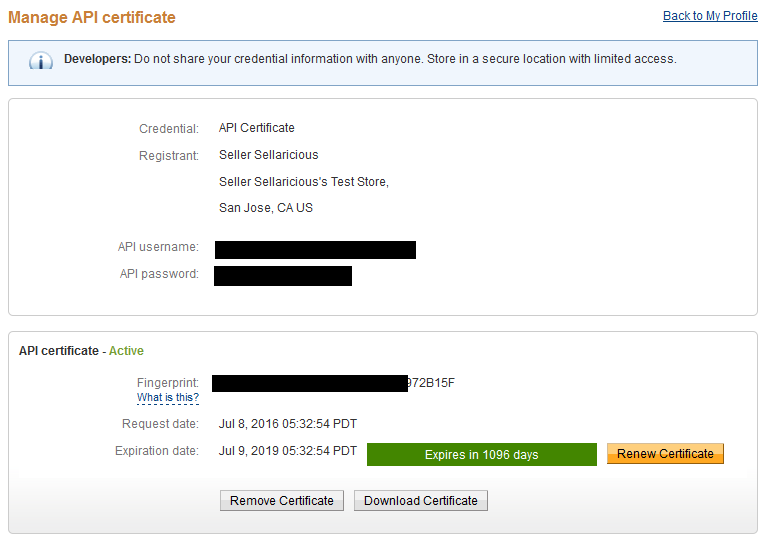 I then created an invoice and went to Pay now but i keep getting this error.
You do not have permissions to make this API call
No matter what i try…i cant get the paypal testing to work.
Any help would be appreciated.
ps: Using the latest invoiceplane version.