I am trying to install Invoice Plane on centos Server. It holds on the Prerequisites page as shown in the screen shot below: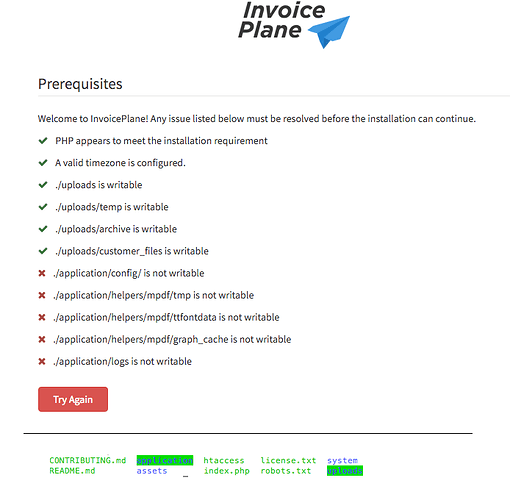 I gave all the permissions to the Application and uploads folder. As you can see from the screenshot above that i have 777 access to application and uploads:
I even tried to change the Owner of the folder to Apache but it did not solve the problem. I tried to delete the folder and unzip again but i am facing the same problem every time. Not sure how to solve it.
Please Let me know if you have any idea what is wrong.
Thanks in Advance.