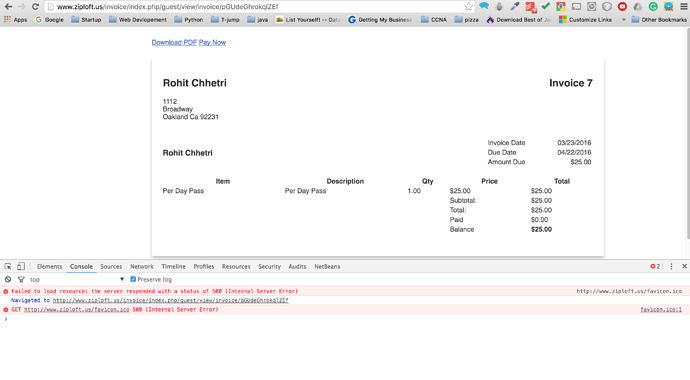 I follow up the instruction regarding turning debug mode on. However, I didn't see any error logs inside /Application/logs folder.
I tried to inspect with console mode. Pay Now links redirect to back to its own link. It's not forwarding to next page or payment page. This is where I can't proceed. I even created one guest login and try to pay from pay now button it redirect to same link as you can see on screenshot.
Regarding Guess URL : I realized that it generate the link after you send email. so it looks like we have to send to our clients two times one for invoice and one link for payment. Don't you think its time consuming?
Thank you for your help and support.
Thanks
Rohit