Hello,
I'm getting a server error 500 after I entered the database information. Windows firewalls is off.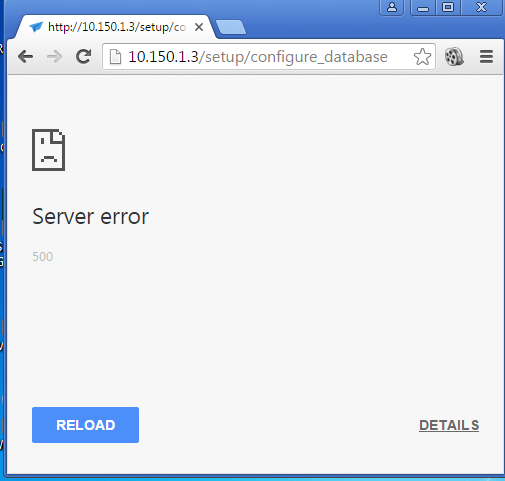 Installed on
Windows 7
PHP 7.0.0 (Comes with mcrypt and MySQL libraries)
I have looked at the solution in the following topic:
https://community2.invoiceplane.com/t/solved-blank-screen-during-invoice-plane-setup-database-configuration/1467
https://community2.invoiceplane.com/t/solved-database-white-screen-in-setup/467/1
However the php used comes with mysqli by default. I did try to replace mysqli by MySQL just to test it but this did not work.
Here are the logs after I changed the logs_threshold = 2
http://hastebin.com/fisobotiyu.coffee
I have also deleted the contents of the Invoice directory and restarted the setup. I still get stuck at the same spot.
Here are the parameters for the database.php from the \Invoice\application\config
$db['default']['hostname'] = 'localhost';
$db['default']['username'] = 'crutherford';
$db['default']['password'] = 'password';
$db['default']['database'] = 'invoice';
$db['default']['dbdriver'] = 'mysqli';
$db['default']['dbprefix'] = '';
$db['default']['pconnect'] = TRUE;
$db['default']['db_debug'] = TRUE;
$db['default']['cache_on'] = FALSE;
$db['default']['cachedir'] = '';
$db['default']['char_set'] = 'utf8';
$db['default']['dbcollat'] = 'utf8_general_ci';
$db['default']['swap_pre'] = '';
$db['default']['autoinit'] = TRUE;
$db['default']['stricton'] = FALSE;