Hi All,
I have been a few weeks suffering than my clients cannot using the Online Payment, the original issue came from I had in my dedicated server a down time by the supplier. Some web applications resources I have got hosted failed and I could repair them, but unfortunately the Billing System I have with Invoice Plane don't.
The main issue is when I tried to choose Stripe - Online Payment it allows me to click Pay Now and after that returns the loading gear but when I am going to inspect the behaviour I've got the following issues below: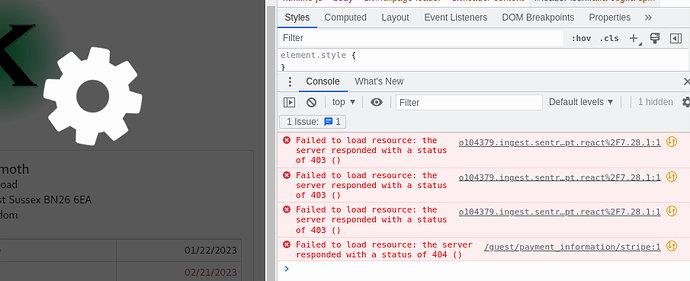 Thanks in advanced if you have any ideas what can reproduce this behaviour, I tried to upgrade the versions but the issue still persist.